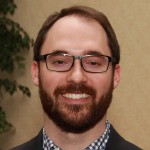 Check out the latest edition of DukeMed Alumni News  In the Winter 2021 edition of the DukeMed Alumni News, two MGM faculty members, Carolyn Coyne, PhD and Nick Heaton, PhD are featured.  To read the latest online edition, click here.
Carolyn Coyne is featured in the cover story which highlights Duke Science and Technology. Read here
Nick Heaton's research is featured in an article on host-directed therapeutics to target COVID-19. Read here
---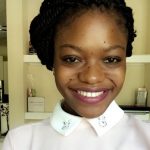 Bonglack awarded 2021 Robert and Barbara Bell Basic Science Cancer Research Award). Emma Bonglack, Pharmacology graduate student in Micah Luftig's lab, has won the 2021 Robert and Barbara Bell Basic Science Cancer Research Award. This award, in the amount of $5,000, is given to the Duke Cancer Institute trainee with the most innovative basic science research, selected from trainees who submitted abstracts for this year's DCI retreat.
---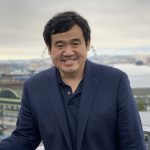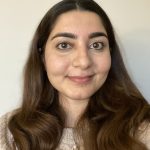 Dr. Jen-Tsan Ashley Chi has been awarded a Collaborative Research Development Grant from Ovarian Cancer Research Alliance (OCRA). Ovarian cancer is the leading cause of death from gynecologic cancers in the United States, and the fifth leading cause of death from among American women. OCRA is the largest global charity that funds ovarian cancer research, and its mission is to advance the efforts to fight against this terrible disease through medical research focused on finding better methods of diagnosis, more effective treatments, and eventually a cure. The Collaborative Research Development Grant is the largest grant at OCRA (900,000 USD) that provides funds for large ovarian cancer research projects, involving several investigators. Dr. Chi's grant is to support the cooperation with Drs. Murphy and Berchuck in the Department of Obstetrics and Gynecology at Duke University. Previous work from the Chi lab, in cooperation with Murphy lab, shows most ovarian cancer cells are highly sensitive to ferroptosis; this observation makes it possible to develop new treatments to target metastasizing ovarian cancer cells and recurrent ovarian cancer. Recently, Yasaman Setayeshpour, a second-year MGM PhD student in the Chi lab, has found that many environmental factors can affect the ferroptosis sensitivity of ovarian cancer cells with significant implications for finding the best treatments for metastatic ovarian cancer. The grant will support the efforts of a multidisciplinary team to investigate the mechanisms of her findings and guide how to best treat ovarian cancer and help patients afflicted with this terrible disease.
---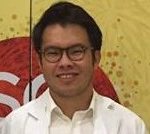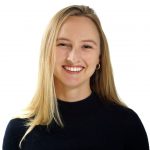 OBGE and School of Medicine (SoM) are providing resources to cultivate excellent mentoring practices at all stages. Graduate students, Chin Yee Tanand Alyson Barnes are both peer mentors with OBGE's inaugural peer mentor network. Through fortnightly gateway groups with 10-11 first-year students in SoM PhD programs, they explore pertinent skills and issues that most early grad students face. These include identifying and maintaining healthy and productive mentor-mentee relationships, navigating difficult discussions, and time and project management skills. It is an extremely rewarding venture; one contributes to nurturing the next generation of scientists, and simultaneously learns how to better mentor and be mentored. They both highly recommend this for senior graduate students in MGM. If you are interested in this program: applications are solicited every April, so stay tuned.
---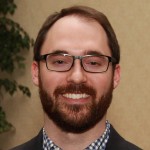 Heaton lab awarded RTI Forethought Grant. RTI International recently announced that a group of nine researchers representing the University of North Carolina at Chapel Hill, Duke University, North Carolina Central University, North Carolina State University and RTI were selected as the winners of the institute's Forethought Research Collaboration Challenge.  Nicholas Heaton, PhD lab members in MGM are the Duke University affiliated members of the team. The research group will receive $5 million in seed funding from RTI to create a broad spectrum of antiviral drugs effective against of viruses that cause epidemics and pandemics. These new drugs will be designed to treat infected individuals between the time a virus emerges until vaccines are developed, with the idea being to prevent health care systems from being overwhelmed and help maintain economic stability.
---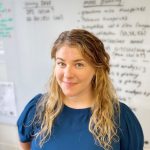 Smith awarded an NIH Director's Award from NIH Common Fund's High-Risk, High-Reward Research program.  Clare Smith, PhD, Assistant Professor in the Department of Molecular Genetics and Microbiology, received a highly prestigious NIH High-Risk, High Reward grant New Innovator Award.  Clare's research project focuses on genetic diversity.  Genetic diversity is a key factor underlying heterogenous disease states of tuberculosis. However, current mouse models fail to incorporate both genetic and phenotypic diversity. This proposal leverages diverse but reproducible Collaborative Cross mouse strains, bacterial reporters of infection and novel host-pathogen genetic mapping strategies to mechanistically define loci underlying disease tolerance. Overall, these novel and synergistic strategies will define new models of disease tolerance and set the roadmap for systematically interrogating host-pathogen genetic interactions underlying tuberculosis.
Duke received two New Innovator Awards this cycle and one Pioneer Award.  The NIH Innovator Award, High-Risk, High Reward Research program supports exceptionally creative scientists pursuing highly innovated research with the potential for broad impact in biomedical, behavioral, or social sciences within the NIH mission.
Congratulations Clare!
To read the SOM press release click here.
To read the NIH press release click here.
---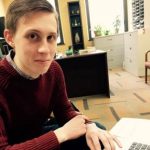 Brewer awarded an NIH F31 National Research Service Award. Jared Brewer, a PhD student in the Tobin lab, was recently awarded an F31 Individual Pre-doctoral Fellowship from NIH/NHLBI to support his research on macrophage signaling pathways that mediate angiogenesis during mycobacterial infections.
---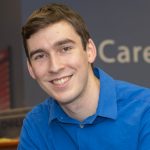 How Much Fiber Should You Eat? Letourneau highlighted in Duke School of Medicine's Magnify magazine. Jeff Letourneau, a PhD student in Lawrence David's laboratory, is exploring how day-to-day dietary variation in terms of grams of fiber, types of fiber, and size of food particles, influences the community composition and metabolic functions of an individual's microbiome.
To read the full article click here.
---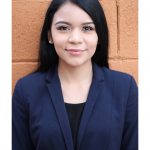 Ramirez receives a Ruth L. Kirschstein National Research Service Award (NRSA) Individual Predoctoral Fellowship to Promote Diversity in Health-Related Research (Parent F31-Diversity). Zeni Ramirez, MGM PhD candidate working in the Surana Lab has received an F31-Diversity award to NIAID in her first submission. The title of Zeni's proposal was "Characterizing and Exploiting Ruminococcus gnavus mediated induction of antimicrobial peptides". This award will support her research in investigating the host and bacterial molecular mechanisms that underlie the effects of a commensal bacterial isolate's unique ability to mediate expression of antimicrobial peptides and investigate it's use in treatment and protection from infections due to antimicrobial-resistant pathogens.
---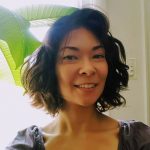 Hughes awarded an NIAID Ruth L. Kirschstein National Research Service Award Individual Predoctoral Fellowship (F31). Erika Hughes is a PhD candidate in Genetics and Genomics working in the Tobin lab. She has been awarded an NIAID Ruth L. Kirschstein National Research Service Award Individual Predoctoral Fellowship (F31). This award will support Erika's research on mycobacterial pathogenesis during eicosanoid-mediated immunity.
---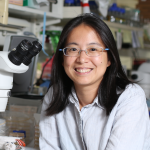 MGM alumna Yen-Ping Hsueh (PhD '08) received Tien Te Lee Young Scientist Biomedical Award in Taiwan for her research on the molecular interactions between carnivorous fungi and the nematode C. elegans. Yen-Ping did her PhD work with Dr. Joseph Heitman studying sex in Cryptococcus at Duke and moved to Caltech for her postdoctoral work with Dr. Paul  Sternberg to investigate the molecular interactions between C. elegans and nematode-trapping fungi.  She established her laboratory at Institute of Molecular Biology, Academia Sinica in Taipei, Taiwan in 2015 where she is currently an associate professor and an EMBO Young Investigator.
---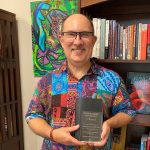 Heitman received an Mycological Society of America's distinguished mycologist award.  Joseph Heitman, MD, PhD received the distinguished mycologist award this week from the Mycological Society of America. He joins other distinguished honorees as John Taylor, Rytas Vilgalys, Meredith Blackwell, Jim Anderson, Linda Kohn, and others.  See previous honorees here.  Dr. Hetiman thanked his laboratory and collaborates in the following statement.  "This is truly a reflection of all of your amazing efforts advancing the science, and a testament to all of your contributions to mycology.  From my perspective, it is humbling to be considered a mycologist, let alone a distinguished one.  That reflects the impact of Tim James and Rytas Vilgalys many years ago in teaching a myopic yeast geneticist about the wonder and mystery of the fungal kingdom."
More information will be in the next issue of the MSA publication Inoculum.
---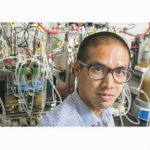 David and Horner recipients of Thomas Langford Lectureship award. Congratulations to Lawrence David and Stacy Horner on being selected as recipients of Duke University's Thomas Langford Lectureship Award for academic year 2021-22. This program was established in 2000 in tribute to the memory of Thomas Langford, former Divinity School faculty member, Dean, and Provost, who embodied the highest university values of scholarship, teaching, collegiality, and promotion of faculty excellence and community. This annual Langford Lectureship series is designed to offer Duke's faculty an opportunity to hear about the ongoing scholarly activities of their recently promoted or hired colleagues.
"Congratulations on this tremendous honor, which is a direct reflection of your stellar research program and its impact" – Joseph Heitman
PERFECT 10! Asiya Gusa scored a perfect 10 on her recent MOSAIC K99/R00 application.  Congratulations to Asyia Gusa, Tri-I Molecular Mycology and Pathogeneis Training Fellow and Postdoctoral Fellow in Dr. Sue Jinks-Robertson's laboratory. The MOSAIC K99/R00 program is designed to facilitate a timely transition of promising postdoctoral researchers from diverse backgrounds from their mentored, postdoctoral research positions to independent, tenure-track or equivalent faculty positions at research-intensive institutions.  Asiya applied for the program with Dr. Sue Jinks-Robertson as her primary mentor and Dr. Joe Heitman as her co-mentor.
Asiya has exciting research ahead!  A description of her project is below.  The adaptive mechanisms that enable pathogenic fungi to survive the environment-to-host transition and cause persistent human disease are not well understood. In the pathogenic fungus Cryptococcus deneoformans, we have discovered transposon mobilization as a significant cause of mutation during murine infection and in response to heat stress in culture, with the potential to enhance pathogenic traits or enable antifungal drug resistance. In this study, we seek to define the mechanism of stress-induced transposon mutagenesis in C. deneoformans and to determine whether this adaptive genetic strategy contributes to enhanced pathogenesis or drug resistance in disease-causing cryptococcal species during host infection.
---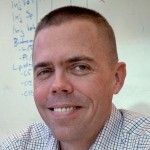 Joining Forces to Fight Childhood Obesity. John Rawls, Professor in MGM, has teamed up with The Hearts and Parks Program to further investigate pediatric obesity. John Rawls study – Pediatric Obesity Microbiome and Metabolism (POMMS) funded by NIH R24 grant, aims to better understand how gut microbes influence metabolism in adolescents with obesity before and after weight loss intervention. These two projects involve 13 collaborators from across Duke campus who are taking a clinical and multi-omics approach to learn more about pediatric obesity, assess the effectiveness of a clinic-community collaboration to treat it, and better understand how the microbiome and metabolome contribute to intervention success. To read more click here.
---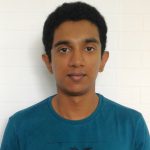 Jawahar awarded an American Heart Association Graduate Student Fellowship. Jayanth (Jay) Jawahar, a graduate student in John Rawls' lab, has been awarded an American Heart Association Graduate Student Fellowship. This award will support Jay's Ph.D. dissertation research to discern the genes and metabolites used by the human gut bacterium Bacteroides vulgatus to survive and compete with other microbes within the intestine.
---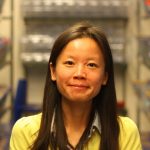 Ye awarded a K01 Research Scientist Development Award. Dr. Lihua Ye, a Research Assistant Professor in MGM working in John Rawls' lab, has been awarded a K01 Research Scientist Development Award from the National Institute of Diabetes and Digestive and Kidney Diseases (NIDDK). This award will support Lihua's research program to understand the mechanisms by which intestinal bacteria and nutrients communicate with the nervous system through specialized sensory cells in the intestinal epithelium called enteroendocrine cells.
---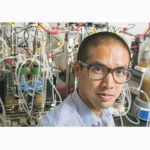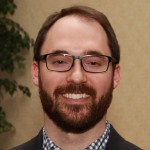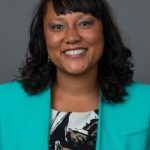 David, Heaton and Hammer recipients of the 2021 Burroughs Wellcome Fund. Congratulations to Lawrence David, Nicholas Heaton, and Secondary Faculty member Gianna Hammer on being named BWF's 2021 Investigators in the Pathogenesis of Infectious Disease. The award provides opportunities for accomplished researchers to bring multidisciplinary approaches to the study of human infectious diseases.
"An amazing day for MGM, Immunology and Duke to have three recipients out of 11.
They join previous MGM recipients Raphael, Ashley, Jörn, and Stacy, and also myself from the previous BWF Scholar in Molecular Pathogenic Mycology program, the predecessor to the current Investigators in the Pathogenesis of Infectious Disease program." – Joseph Heitman
To read more click here.
---

Welcome to the Academy! Two Duke Professors elected to National Academy of Sciences. Joseph Heitman, professor in MGM, was recently one of two Duke Professors elected into NAS this year. Heitman's recent research has focused on a novel kind of drug resistance called epi mutation in which a microbe's genes can be silenced through an RNA silencing pathway, causing mutant-like behavior, without any change in the DNA sequence. The Chronicle at Duke recently published an article on Heitman's great accomplishment, to read more please click here.
---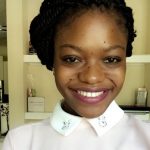 Bonglack awarded an NCI Ruth L. Kirschstein National Research Service Award Individual Predoctoral Fellowship (F31). Emma Bonglack is a PhD candidate in Pharmacology working in the Luftig lab. She has just been awarded an NCI Ruth L. Kirschstein National Research Service Award Individual Predoctoral Fellowship (F31). This award will support her research on the role and regulation of monocarboxylate transporters 1 and 4 (MCT1/4) in Epstein-Barr Virus-mediated B lymphocyte tumorigenesis.
---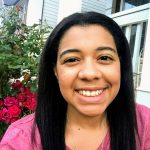 Williams awarded Ataxia Pre-Doctoral Research Fellowship. Congratulations to Felicia Williams, Graduate Student in the Scaglione lab, on being awarded the Diverse Scientists in Ataxia Pre-Doctoral Research Fellowship from the National Ataxia Foundation.Williams research focuses on misfolding and aggregation of proteins containing highly repetitive poly amino acid tracts that are often associated with progressive neurodegenerative disorders, such as the polyglutamine diseases. However, the social amoeba Dictyostelium discoideum is a biological outlier that is naturally resistant to polyglutamine aggregation. The goal of Williams research is to identify unique regulators of protein aggregation in this organism and to shed light on how nature has dealt with these difficult proteins. In the long term, we hope that this will aid in expanding treatment options for neurodegenerative disorders caused by polyglutamine expansion.
---

Heitman Elected to the National Academy of Science. Congratulations to Joseph Heitman, James B. Duke Professor and Chair of MGM, who was one of two Duke Faculty members elected to the U.S. National Academy of Sciences (NAS). Heitman studies model and pathogenic fungi to address unsolved problems in biology and medicine. His pioneering research using the model budding yeast Saccharomyces cerevisiae led to the discovery of FKBP12 and TOR as the targets of rapamycin, a drug now widely used in organ transplantation, cancer chemotherapy, and interventional cardiology. Joe joins 3 other MGM faculty members, Sue Jinks-Robertson, Tom Petes, PhD and Bill Joklik, PhD who were previously elected to the National Academy of Sciences.
"This honor is a direct reflection of having been fortunate to be surrounded by amazingly talented and motivated cadre of students, fellows, lab personnel, collaborators, and colleagues over the past several decades.  It is their efforts that made any such success both possible and a reality.  It is also a direct reflection on an institutional ethos and culture that supports, sustains, inspires, and celebrates discovery-driven science."  – Joseph Heitman
To read the full article click here.
---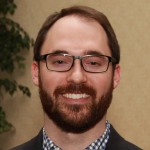 Heaton receives 2021 Young Investigator Award. Congratulations to Nick Heaton, Assistant Professor in MGM, on being the recipient of the viruses 2021 Young Investigators Award. Heaton's current work broadly focuses on understanding how respiratory RNA viruses induce inflammation and lung disease, as well as how virally induced damage is eventually repaired. His most recent study has revealed a new mechanism that prevents influenza-virus-induced lung inflammation from being transferred to a developing fetus during maternal infection. For full article posting please click here.
---

Chi receives award from the American Association for Cancer Research. Congratulations to Ashley Chi, M.D., Ph.D. on receiving the Michael Kastan Award for research excellence from the American Assoication for Cancer Research. The Michael B. Kastan Award for Research Excellence is formally bestowed on the first or corresponding author of an article in Molecular Cancer Research (the flagship AACR journal for fundamental cancer research discoveries) that's had a significant impact on the fields represented by the journal, but all co-authors are named as recipients of the award in recognition of the importance of team science.
"This is fantastic and richly deserved recognition of Ashley's myriad contributions to understanding tumor microenvironments, addiction of tumor cells to nutrients, and pathways and proteins involved in oncogenesis.
I am delighted to see his research recognized in this very visible way, and all the more so that it is in honor of Michael Kastan the DCI director." – Joseph Heitman
To read more click here.
---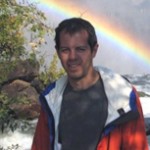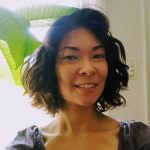 Cronan and Hughes co-authors on new publication in Cell. Mark Cronan and Erika Hughes, in the Tobin Lab, are co-first authors on a new publication in Cell describing how the host immune system coordinates formation of the granuloma, a central host structure in tuberculosis. Other contributors include Jared Brewer, Gopinath Viswanathan, Emily Hunt, and MGM secondary faculty member Simon Gregory. Please click here to read more.
---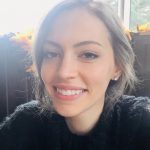 Telzrow awarded inaugural OBGE Administrative Fellowship. Calla Telzrow, a 5th year MGM student in Dr. Andy Alspaugh's lab, has been named the 2021 Inaugural OBGE Administrative Fellow. The Administrative fellowship, currently in the pilot phase, is a new student professional development opportunity intended to provide current biomedical PhD students with direct experience in graduate education administration, curriculum development, and strategic planning. Calla is undertaking a 6-month fellowship funded by OBGE during which she will focus on establishing two new student-centered resources for SoM biomedical PhD trainees. Learn more about Calla's project and the Fellowship here: https://medschool.duke.edu/about-us/news-and-communications/med-school-blog/calla-telzrow-inaugural-obge-administrative-fellow
---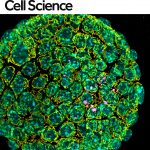 Dolat on the cover of Journal of Cell Science. A new infection model created by Lee Dolat and Valdivia is featured on the cover of the Special Issue on Cell Biology of Host-Pathogen Interactions in the Journal of Cell Science. Their study describes how endometrial organoids – tissue-like structures grown in a three-dimensional matrix – can be used to investigate the cell biology of Chlamydia infections and demonstrate how Chlamydia virulence factors regulate immune cell recruitment and activation. Read the full story here and check out the beautiful cover image!
---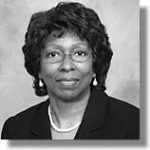 Harrell research featured in American Society for Microbiology. Lizzie Harrell, emeritus primary faculty member in MGM, research has been featured in a recent article in the ASM news. Dr. Harrell has been a member of ASM for over 40 years, joining at the height of the American civil rights movement and the protests against Vietnam war. Harrell received her undergraduate degree from North Carolina Central University and her master's degree at University of North Carolina (UNC) – Chapel Hill, where she was among the group known as the "Black Pioneers," the first 414 Black students to attend UNC between 1952-1972. When she completed her master's degree, she had a 6-week-old child at home and a husband in medical school. She was the first African American to receive a Ph.D. in microbiology from North Carolina State University in 1978 and the first full-time Black faculty member in the Basic Science Department at Duke University.
"It is terrific to see Lizzie recognized in such a visible way by the American Society for Microbiology, and as someone with a long history at Duke and in MGM, I am especially proud to see her many contributions in clinical microbiology and medicine recognized and celebrated." – Joesph Heitman
To read more click here.
---

Sullivan selected as recipient of the 2021 Gordon G. Hammes Faculty Teaching Award. Congratulations to Beth Sullivan, Professor in MGM, on being the recipient of the 2021 Gordon G. Hammes Faculty Teaching Award. The Hammes Faculty Teaching Award honors a faculty member for continuing excellence in teaching and mentoring and for exemplary commitment to the education of graduate students within Basic Science Departments and Graduate Training Programs of the School of Medicine.  The nominees and winners are selected by a graduate student committee that is assembled each year with representation from all SoM PhD training programs. The School of Medicine established this award in 2001 in honor of Gordon G. Hammes, PhD, Professor of Biochemistry and University Distinguished Professor, who served as Vice Chancellor for Academic Affairs from 1991 through 1998.  During his tenure as Vice Chancellor, Professor Hammes led a number of major initiatives to improve the scope and quality of our graduate program within the School of Medicine.
"Congratulations on receiving the 2021 Gordon Hammes Faculty Teaching Award!  This award recognizes and reflects your stellar commitment to teaching, mentoring, and administration.  Your teaching in the graduate school, the medical school, and Trinity College in the Genomics Forum have been exemplary and highly impactful in conveying excitement about human genetics and genomics.  Your mentoring through your research program has been outstanding and inspired and inspirational to the next generation.  And your administrative service as past co-director of the UPGG Program, currently as Associate Dean for Research Training, and your service on myriad committees for the department, SOM, and university have set a very high bar for selfless service to our institution.  As someone who overlapped at Duke with Gordon Hammes from 1992-1998, I know how pleased he will be to see your efforts and contributions so recognized as he was highly passionate about support for graduate programs, and graduate students, in the SOM" – Joseph Heitman
---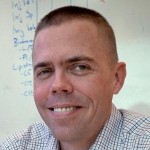 Rawls Elected to American Academy of Microbiology (AAM). Congratulations to John Rawls on being one of 65 new Fellows elected into AAM. Fellows of the American Academy of Microbiology, an honorific leadership group within the ASM, are elected annually through a highly selective, peer-review process, based on their records of scientific achievement and original contributions that have advanced microbiology. Rawls, a professor of molecular genetics and microbiology in the School of Medicine and leader of the Duke Microbiome Center, studies how host-microbiome interactions in the intestine regulate digestion, inflammation, and energy balance. By comparing zebrafish, mouse, and humans, his lab has uncovered conserved mechanisms of host-microbiome communication. His recent work showed that specialized sensory cells in the intestine called enteroendocrine cells perceive specific microbial products and communicate that information to the nervous system and the brain. To read more click here.
"This is an exemplary recognition of John's landmark and paradigmatic studies on the microbiome, development of novel zebra fish models, and elucidation of mechanisms via which the host senses both microbial signals and small molecules/nutrients in the GI tract with broad implications for health and disease" – Joseph Heitman. 
"This is great news and a well-deserved honor for John. Congratulations, John" – Rodger Liddle
---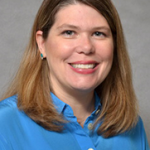 Nielsen Elected to American Academy of Microbiology (AAM). Congratulations to Kirsten Nielsen, Post-doctoral Fellow Alumnus in the Heitman lab, on being one of 65 new Fellows elected into AAM. The American Society for Microbiology is one of the largest professional societies dedicated to the life sciences and is composed of 30,000 scientists and health practitioners. ASM's mission is to promote and advance the microbial sciences. To read more click here.