The Department of Molecular Genetics and Microbiology Annual Retreat is scheduled for Wednesday, September 14 to Thursday, September 15, 2022 at the Sheraton at Four Season, Koury Convention Center in Greensboro, NC. This annual event offers the opportunity for students, post-doctoral fellows, research assistants, and faculty members to engage in collaborative discussions as well as showcase current scholarship and research.  For a complete schedule please click here.
For further information, please contact Annette Kennett at:
(919) 613-8636 or annette.kennett@duke.edu.
The Department of Molecular Genetics and Microbiology has combined with the University Program in Cell and Molecular Biology as well as the Department of Cell Biology to create a seminar series we refer to as the "Thursday Series." These seminars are held each Thursday from 12:30-1:30pm in Room 147, Nanaline Duke Building. The MGM portion of the Thursday Series is coordinated by:
Matthew Scaglione
Associate Professor
Email: matt.scaglione@duke.edu
The Tuesday Series is co-sponsored by the University Program in Genetics and Genomics (UPGG) and the Institute for Genome Sciences and Policy (IGSP). All seminars take place each Tuesday from 12:30-1:30pm in Room 147, Nanaline Duke Building. The Tuesday Series is coordinated by:
Ashley Chi, MD, PhD
Associate Professor
2141 CIEMAS
Box 3382 DUMC
Durham, N.C. 27708
Phone: (919) 668-4759
Fax: (919) 668-4777
Email: jentsan.chi@duke.edu
Please visit the UPGG web site for a complete Tuesday Series schedule.
Click here for a complete list of previous MGM Post-Doctoral Fellow Distinguished Alumnus Seminar speakers.
Click here for a complete list of previous MGM Graduate Student Distinguished Alumnus Seminar speakers.
The Department of Molecular Genetics and Microbiology will host the forty-second year of the Annual Jim McGinnis Memorial Lecture on April 15, 2020. This year's speaker will be Dr. Yasmine Belkaid, Ph.D.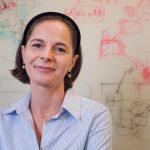 Dr. Yasmine Belkaid is the chief of Metaorganism Immunity at the National Institute of Allergy and Infectious Diseases (NIAID) and director of the NIAID Microbiome initiative. Dr. Belkaid is also currently an Adjunct professor in the department of Pathology at the University of Pennsylvania. She obtained her Ph.D. in Immunology in 1996 from the Pasteur Institute in Paris, France on innate immune responses to Leishmania infection. She then completed a postdoctoral fellowship in Parasitic Diseases at NIAID. In 2002, Dr. Belkaid joined the Children's Hospital Research Foundation in Cincinnati as an assistant professor. In 2005, she joined the Laboratory of Parasitic Diseases at NIAID as a tenure-track investigator. Dr. Belkaid has made critical contributions to the field of host-microbe interactions. Her work has defined mechanisms regulating tissue homeostasis and the host immune response, as well as the importance of the microbiome and diet in maintaining tissue immunity and pathogen protection. She has received numerous awards including a Gold Medal from the International Union of Biochemistry and Molecular Biology, the Sanofi-Pasteur Award, the Emil von Behring Prize, and the Lurie Prize in Biomedical Sciences. Dr. Belkaid was elected to the American Academy of Microbiology in 2016, the National Academy of Sciences in 2017, and the National Academy of Medicine in 2018.
Dr. Belkaid's lab at NIAID studies host-microbe interactions at the main sites of primary pathogen exposure: the skin and the gut. Her lab uses a range of dermal and gastrointestinal pathogens including Leishmania sp., Cryptosporidium sp., Microsporidium sp., Toxoplasma sp., and Yersinia pseudotuberculosis to understand 1) the function of the microbiota in control of tissue immunity and infection, 2) the mechanism by which the microbiota control tissue immunity and inflammation, 3) tissue-specific strategies which have involved to maintain integrity during inflammation. More information about Dr. Belkaid's research can be found here: https://irp.nih.gov/our-research/research-in-action/the-microbiome-when-good-bugs-go-bad
The annual McGinnis Memorial Lecture was established by the staff and students of the Departments of Microbiology and Immunology in 1979 to honor the memory of James William McGinnis, Jr., a beloved Duke doctoral candidate working in Bill Joklik's laboratory who died unexpectedly in a canoeing accident.
Since its inception, the McGinnis lecture program has featured forty-one exemplary speakers, including five Nobel laureates (J. Michael Bishop, David Baltimore, Phil Sharp, Elizabeth Blackburn, and Peter Doherty), twelve Lasker Award recipients (Philip Leder, Leroy Hood, Bruce Alberts, Michael Bishop, Peter Doherty, Phillip Sharp, Ron Evans, Elizabeth Blackburn, James Darnell, Anthony Fauci, Maurice Hilleman, and Stephen Elledge), ten recipients of the National Medal of Science(Leroy, Hood, Bruce Alberts, Michael Bishop, David Baltimore, Phillip Sharp, Robert Weinberg, James Darnell, Anthony Fauci, Maurice Hilleman, and Lucy Shapiro), and thirty-six members of the National Academy of Sciences, including leading investigators in the areas of molecular biology, virology, microbial pathogenesis and physiology, genetics, immunology, vaccines, and RNA biology.
To make a gift to the Jim McGinnis Endowment Fund, please visit the Duke Giving Website.
Click here for a complete list of previous McGinnis Memorial Lecture speakers.
McGinnis Student Chairs: Bianca Lupan and Jeff Letourneau
The Jim McGinnis Memorial Lecture is organized by a student committee in conjunction with:
David Tobin, PhD
Associate Professor
207A Jones Building
Box 3020 DUMC
Durham, N.C. 27710
Phone: (919) 684-9152
Fax: (919) 684-2790
Email: david.tobin@duke.edu
The Department of Molecular Genetics and Microbiology will host the Ninth Annual Joklik Distinguished Lecture in conjunction with the annual MGM departmental retreat, September 6-8, 2019. This year's speaker is Tom Shenk.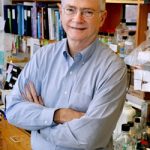 September 6-8, 2019
Blockade Runner Beach Resort
Wrightsville Beach, NC
Reception to follow lecture
The focus of research in the Shenk lab is on human cytomegalovirus replications and patogenesis. Human cytomegalovirus (HCMV) infections are widespread and subclinical in the vast majority of cases, but the virus exhibits increased virulence in the very young and old and in immunocompromised individuals. Congenital infections cause life-long disabilities in a significant number of children. Transplant recipients, cancer patients, and AIDS patients, all of whom can exhibit decreased immune function, suffer a variety of clinical manifestations resulting from cytomegalovirus infection, including mononucleosis and pneumonia. There are also suggestions in the literature that HCMV might serve as a cofactor in certain cancers, atherosclerosis and immune senescence. The HCMV particle carries a viral genome comprised of linear double-stranded DNA that encodes more than 200 proteins, 23 microRNAs and a variety of additional non-coding RNAs. We study molecular mechanisms underlying HCMV replication and pathogenesis.
The Joklik Distinguished Lectureship honors and commemorates the myriad contributions of Dr. Bill (Wolfgang Karl) Joklik to the Department of Microbiology and Immunology at Duke, which he chaired; to the institution, specifically for his role as the co-founder of the Duke Comprehensive Cancer Center; and to the broader microbiology community for his research program in virology, service in founding the American Society for Virology, and for his editorial work for the journal Virology and the seminal text, Zinsser's Microbiology. [Read more]
Click here for a complete list of previous Joklik Distinguished Lectureship speakers.
The Duke University Distinguished Lecturer Series was designed to bring renowned lecturers to campus to illuminate progress and future areas of excitement in genetics and genomics. These seminars take place on specific Thursdays at 4:00 pm in Room 103, Bryan Research Auditorium with a reception following the presentation. The Distinguished Lecture Series is free and open to the public and is organized by a UPGG student committee in conjunction with: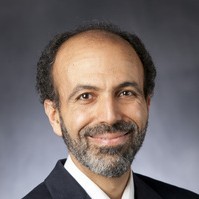 Mohamed Noor, PhD
Professor
Department of Biology
4214 French Science
Box 90338
Durham, N.C. 27708
Tel: (919) 613-8156
Fax: (919) 660-7372
Email: noor@duke.edu
To view all the past lecture posters, please click here.
Please visit the UPGG web site for a complete Distinguished Lecture Series schedule.
Triangle Microbial Interactions Meetings
TBA
The 2019 MGM Holiday Celebration is scheduled for Saturday, December 7th, from 7-11 pm at Kirby Hall, Duke Gardens.  Please mark your calendars.
It's that time of year again for the annual MGM softball game at the Durham Athletic Park (DAP).  The game and cookout are scheduled for Thursday, April 16, 2020 from 4-8 pm. Our grill masters will be out in full force cooking up hamburgers and hotdogs with all of the extras. Dust off the bats and gloves, bring your families, and come on out and have some great fun and food!
In order to get a count for food, please RSVP to annette.kennette@duke.edu
We look forward to seeing you there!
To honor the scientific contributions and 70th birthday of Tom Petes, a one-day symposium was held on Saturday, April 29, 2017 at the Hilton Garden Inn in Research Triangle Park. The symposium featured keynote talks by David Botstein and Gerry Fink. There were short talks by Tom's colleagues and former trainees. See pictures of the event here.
July 10, 2019 Women in Science (WiS) Sexual Harassment Luncheon
Please click here for photos from luncheon