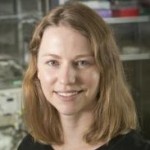 Emily Derbyshire, PhD
Assistant Professor, Chemistry
I am confident my program has significantly grown and developed due to the wonderful opportunity to be a secondary faculty in MGM.
I have taken ~6 MGM students as rotation students since 2014 and currently have three students in the lab (Dora Posfai, Kayla Sylvester and Kuan-Yi Lu). Dora was previously the MGM outreach student chair and Kayla was a co-chair for the McGinnis Lecture. We have attended the MGM retreat each year which has been a great venue for discussing our results and thinking of alternative experiments. At the retreat I have been a poster or talk judge each year. We also participate in the CHoMI Center and eukaryotic pathogens club. In 2015, I participated in MGM admissions/recruitment.
We are collaborating with Dennis Ko to investigate the possible role of human Vac14 in liver stage Plasmodium. We have also talked with Jorn Coers about exploring the role of GTPases during infection. We are currently screening his GTPase plasmids to search for a phenotype with Plasmodium infection. If we observe a positive result we will start collaborating on this project. Both of these are still in an early exploratory phase.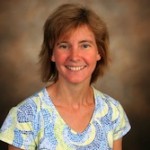 Meta Kuehn, PhD
Associate Professor, Biochemistry
I have been actively participating in and volunteering for a myriad of MGM-related activities, including, but not limited to, the following:
MGM 582 Course lectures and Midterm Exam evals
MGM applicant interviews
McGinnis Lecture and talking with the McGinnis family (who happen to live in my hometown)
MGM retreat
Tuesday and Thursday seminars/dinner or breakfast or visit with visiting scholars
Mentoring 2 MGM students
Thesis committee member for numerous MGM students
CHOMI Supergroup – help plan, attend, and participate in this research-in-progress series
MSTP interviews for studetns interested in MGM
DIIG group participation (with MGM faculty)
Promotion committee (Sunhee Lee tenure)
Mentoring of MGM junior faculty for BWF Application and Talk
TMI meeting participation and lecture
Collaborative Research with Jorn Coers on paper and R01 grant application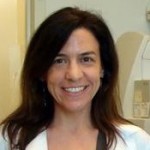 Georgia Tomaras, PhD
Professor, Department of Surgery
Director of Research, Duke Human Vaccine Institute
Director, CFAR Immunology Core
Graduate program education
• Primary Mentor for Matthew Zirui Tay (defended March 2018)
• Prelim Committee Member for Tulika Singh
• Prelim Committee and Thesis Committee Member for David Martinez
• Prelim Committee and Thesis Committee Member for Angelo Moreno
• Prelim Committee and Thesis Committee Member for Mubeen Mosaheb
• Thesis Committee Member for Kelly Hughes
• Prelim Committee and Thesis Committee Member for Brigid Poling (defended Summer 2017)
Graduate student recruitment
• Participated in interviews for MGM graduate student recruitment, including follow-up communications with accepted student
Center for Virology
• Participate in Virology works in progress and joint meeting with DHVI Journal Club (Director of Training, DHVI)
• Mentor of Students presenting in Virology Works in Progress
• Participate in Annual Symposium
Duke Scholars in Molecular Medicine
• Support /mentorship of my PhD students participating in the program: Saintedym Wills, Tinashe Nyanhete, and Matthew Tay
• Director, NIH T32 Postdoctoral Training, Wrote and Receive SOM support for T32 trainees to participate in DSMM
Collaborative publications with MGM faculty/secondary faculty 2017-2018
• Martinez DR, Vandergrift N, Douglas AO, McGuire E, Bainbridge J, Nicely NI, Montefiori DC, Tomaras GD, Fouda GG, Permar SR. 2017. Maternal Binding and Neutralizing IgG Responses Targeting the C-Terminal Region of the V3 Loop Are Predictive of Reduced Peripartum HIV-1 Transmission Risk. J Virol 91: 9. PMCID PMC5391478.
• Galarza-Munoz G, Briggs FB, Evsyukova I, Schott-Lerner G, Kennedy EM, Nyanhete T, Wang L, Bergamaschi L, Widen SG, Tomaras GD, Ko DC, Bradrick SS, Barcellos LF, Gregory SG, Garcia-Blanco MA. 2017. Human Epistatic Interaction Controls IL7R Splicing and Increases Multiple Sclerosis Risk. Cell 169:72-84 e13. PMCID PMC5456452.
• Pollara J, Orlandi C, Beck C, Edwards RW, Hu Y, Liu S, Wang S, Koup RA, Denny TN, Lu S, Tomaras GD, DeVico A, Lewis GK, Ferrari G. 2018. Application of area scaling analysis to identify natural killer cell and monocyte involvement in the GranToxiLux antibody dependent cell-mediated cytotoxicity assay. Cytometry A doi:10.1002/cyto.a.23348.
Recent News Item
• Matthew Tay wrote and was awarded with Dr. Georgia Tomaras the Mucosal Immunology Grant inter-CFAR Mucosal Immunology Group (CFAR-MIG) for the research project titled "Infected cell phagocytosis as a mucosal Fc-dependent effector function".
Additionally, I really enjoy and value the presentations at the Thursday seminar series, the joint UNC-Duke Viral Oncology and AIDS Malignancy seminar
and discussions with members of the MGM faculty (Micah Luftig, Stacy Horner, Dennis Ko, David Tobin, etc.) during the student thesis committees.

Paul Magwene, PhD 
Associate Professor Biology
Director, CBB
* Ongoing grant-funded research collaborations with MGM primary faculty
Heitman, McCusker, and Tobin
* I've greatly benefited from discussions and interactions with other
MGM primary faculty including Dietrich, Petes as well as many MGM
secondary faculty including Alspaugh, Lew, and Perfect.
* I serve on the dissertation committees of two MGM students (Shelby
Priest, Andrew Passer)
* I've attended the MGM retreat twice and I and my family have make it
to the MGM holiday party almost every year since my secondary
appointment (we missed 2017 due to illness). The MGM holiday party is
definitely our favorite Duke holiday activity — it's family friendly, I
always get introduced to new people, and it's a lot of fun to see
faculty, grad students, and families dancing!
All in all, I'd say that my interactions with MGM have been critical for
my success at Duke and have had a strong influence on my intellectual
development.
Thanks to you and the department for helping to make Duke such a
stimulating environment!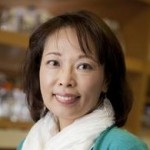 Mari Shinohara, PhD
Associate Professor, Immunology
I am a secondary faculty member of MGM and would like to write my great experience getting involved in MGM – As primary faculty of the Department of Immunology, my laboratory works on immune responses in fungal infections and innate immunity in general. The topics strongly tie my research group to MGM researchers who particularly work on host-microbe interactions. My laboratory greatly appreciates and enjoys the interaction with MGM labs through collaboration, joint lab meetings, CHoMI, and EPIC, for example. I am also actively involved in MGM as a thesis committee member of more than several MGM students. The committee activity is also a learning experience for me particularly to consider pathogen-side of stories. I have also participated in student/faculty recruitment and the APT committee in MGM. These are some examples how I got involved in MGM. I truly appreciate the opportunities to interact with MGM because they broaden my awareness in research activities in my laboratories and also make our projects go in depth through collaborations.