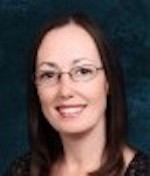 Mathews promoted to Chief Administrative Officer
Kris Mathews has been promoted by the School of Medicine from Senior Business Manager to Administrative Director, with a new working title: Chief Administrative Officer in the Department of Molecular Genetics and Microbiology. This is a richly deserved promotion in recognition of Kris' myriad contributions to the success of both MGM and the School of Medicine.
Kris arrived with nearly 20 years of previous research administration and financial management experience when she joined MGM and Duke in March of 2015. In her positions at Duke, she has served as Grants and Contracts Administrator and Financial Analyst II before assuming the Senior Business Manager position in January 2020. As Chief Administrative Officer of MGM, Kris will continue to provide overall administrative leadership for our highly productive department, including coordination of support for MGM faculty and labs, managing departmental finances and budgets, grant administration, space and facilities planning, and policy interpretation. Kris oversees 13 MGM administrative team members, and together they support our MGM community and mission of outstanding research, training, and education. We are deeply indebted to Kris for her administrative leadership, acumen, and sage advice and vision, and to her team of their dedication and service that contribute to the success of the department at every level. Please join us in congratulating Kris on this richly deserved promotion and in thanking her for her dedication to excellence and success of the department.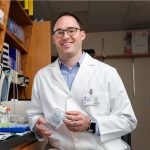 Heaton and Yan promoted to Associate Professor with tenure
Please join in congratulating Nick Heaton and Dong Yan, whose promotions to Associate Professor with tenure were recently approved by the Duke Board of Trustees. The promotions are richly deserved, and MGM is very fortunate to have Nick and Dong as colleagues. Yan joined the faculty of Duke Molecular Genetics & Microbiology in 2014, and Heaton joined in 2015.
The Yan lab's research focuses on understanding mechanisms underlying neuronal development, regeneration, and degeneration. They use a free-living tiny roundworm, called Caenorhabditis elegans, as a model. The defined cell lineage, completely mapped connectome and rapid life cycle of this organism greatly facilitate investigating nervous system at the subcellular resolution. Using cutting edge laser axotomy, live imaging, and genetic and genome editing approaches, they address questions related to neurons and glia in development and aging.
The Heaton lab is primarily interested in the study of respiratory RNA viruses. They have published work on viruses of the families: orthomyxoviridae, paramyxoviridae, and coronaviridae. In particular, the lab's current work is focused on the orthomyxovirus influenza A, as well as the coronavirus SARS-CoV-2, as these are the viruses that have caused, and remain capable of causing, global pandemics.
---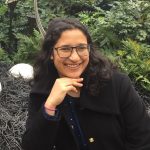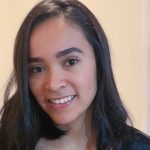 Aruna Menon and Jessica Portillo receive honorable mentions from NSF Graduate Research Fellowship Program
Aruna Menon (Tobin Lab) and Jessica Portillo were among only five students in the School of Medicine to receive honorable mentions for 2022 from the NSF GRFP. Launched in 1952, the NSF GRFP is the oldest graduate fellowship of its kind. It funds outstanding graduate students pursuing PhD or research master's degrees in NSF-supported Science, Technology, Math, and Engineering (STEM) disciplines. To read more about Duke SOM students and the NSF GRFP, click here.
---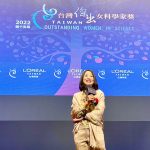 Ping Hsueh given Taiwan outstanding women in science award
Yen-Ping ("Ping") Hsueh, PhD, has received a Taiwan outstanding women in science award (young scientist category). She writes that winning the award was a humbling experience and she will continue to try her best to inspire the next generation of young students in her native Taiwan. Ping conducted her graduate work on the genetics and evolution of the sexual cycle and the mating-type locus of the human fungal pathogen Cryptococcus neoformans under the supervision of Dr. Joseph Heitman. She currently heads her own research group at IMB at Taiwan's Academia Sinica.
---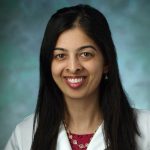 Inas Aboobakar completing glaucoma research fellowship at Mass Eye and Ear
Inas Aboobakar, MD, recently sent the following update: "I was fortunate to work in Joe Heitman's lab from 2008-2011 while I was an undergraduate student at Duke University. This was my first time working in a lab and I could not have asked for a better mentored research experience with Joe and Lukasz Kozubowski, who is now on faculty at Clemson. Together we published two manuscripts and I also had the opportunity to present the findings of my project at the American Society of Microbiology annual meeting. I stayed at Duke for medical school and pursued ophthalmology research at the Duke Eye Center, which was supported in part through the Duke MGM department's Student Research Fellowship. I subsequently completed ophthalmology residency at the Johns Hopkins Wilmer Eye Institute and a glaucoma fellowship at Harvard/Mass Eye and Ear. Currently I am completing a glaucoma research fellowship at Mass Eye and Ear and plan to apply for an NIH K08 Clinician-Scientist Development Award.
I am incredibly grateful to the Duke MGM Department and Joe for supporting the research endeavors of undergraduates and medical students, which instilled in me a passion for a clinician-scientist career path and provided an excellent foundation for every subsequent research opportunity I have pursued."
---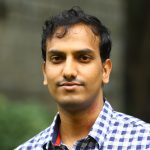 Vikas Yadav receives DeLill Nasser Award from GSA
Vikas Yadav, PhD (Heitman Lab) has received a DeLill Nasser Award for Professional Development in Genetics for Fall 2021 from the Genetics Society of America. Given twice a year to graduate students and postdoctoral researchers, DeLill Nasser Awards support attendance at meetings and laboratory courses. To read more about the Fall 2021 DeLill Nasser awardees, click here.
---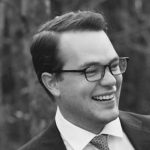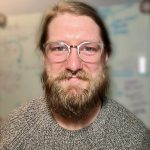 Elliott SoRelle and Matthew Thompson receive ACS Postdoctoral Fellowships
Elliott SoRelle, PhD (Luftig Lab) and Matthew Thompson, PhD (Horner Lab) have been awarded American Cancer Society (ACS) Postdoctoral Fellowships.
"I am honored and grateful to have received a postdoctoral fellowship from the American Cancer Society," says Dr. SoRelle, whose project title is Resolving the origins of restricted fate in Epstein-Barr Virus-induced B lymphocyte proliferation. "This fellowship provides essential support for my research with Dr. Micah Luftig (MGM) and Dr. Cliburn Chan (Dept. of Biostatistics & Bioinformatics) to dissect and model the critical early stages of Epstein-Barr Virus (EBV) infection at single-cell resolution. I am especially excited that this award will help us gain deeper understanding of the host-pathogen dynamics that govern the diverse fates that EBV-infected B cells may experience — a spectrum of outcomes ranging from growth arrest mediated by host antiviral responses to virus-driven oncogenic potential. This work will shed light on key gene regulatory events that underlie the establishment of lifelong infection by a virus associated with over 200,000 human cancers diagnosed each year."
His sponsor Dr. Micah Luftig reflects, "Elliott is an outstanding postdoc in the lab who has dedicated himself to learning and applying computational tools to interesting questions at the virus/ host interface. After being supported by the long standing Viral Oncology Training Grant, his recent single cell studies have been recognized by the American Cancer Society with a postdoctoral fellowship. I look forward to seeing what Elliott discovers in these exciting studies supported by the ACS."
Dr. Thompson's project is entitled Defining the mechanism by which a novel m6A-binding protein shields cells from immunostimulatory RNA. Interferon has shown promise as an adjuvant in cancer therapy and as a cancer prognostic. However, patients have different response rates to interferon therapies. As such, understanding how cells respond to interferon, as well as the mechanisms that regulate interferon induction, are important to guide the use and development of interferon-based cancer therapeutics. Dr. Thompson has identified a novel interferon-induced RNA binding protein that prevents aberrant interferon induction. His work on this fellowship will determine the cellular RNAs bound by this protein, the mechanism by which they are detected, and how this protein prevents aberrant interferon induction by dysregulated cellular RNA. Dr. Thompson received his PhD from the University of Pennsylvania Perelman School of Medicine and his BS from Kent State University.
"The fellowship is extremely helpful for me progressing as a trainee," says Dr. Thompson. "In addition to the research, Stacy and I came up with a great training plan in the proposal that includes conferences and workshops as well as meeting with a postdoctoral advisory committee to give me advice about moving forward in my career."
His sponsor Dr. Stacy Horner comments, "Matthew brings a wealth of RNA-protein interaction knowledge to the lab and to MGM, having done his PhD on the regulation of splicing during viral infection. This expertise has helped him to make the exciting discovery that a specific interferon-induced RNA binding protein, described by others as binding to viral RNA, also plays an important role in sensing specific mis-regulated host RNA to limit improper induction of IFN. His approach to this project has been creative and innovative, and he is always thinking about how to tackle his next experimental questions. I enjoy brainstorming with Matthew, and I'm looking forward to working with him more on this project during his fellowship!"
---
Yong-Sun Bahn appointed Underwood Distinguished Professor by Yonsei University
Dr. Yong-Sun Bahn, who is alumni of the Joe Heitman lab at Duke, has been recently appointed as Underwood Distinguished Professor by Yonsei University, Seoul, Korea. Yonsei University, one of the most prestigious institutions in Korea, newly appoints eight Underwood Distinguished Professors, including Dr. Bahn, at various research fields based on their scientific and academic achievements. Dr. Bahn will be awarded with monetary incentives and partial exemption of teaching assignment for next three years. Dr. Bahn obtained his PhD degree from Paula Sundstrom's lab at Ohio State University and was trained as a post-doctoral fellow in the Heitman lab from 2003 to 2006. Dr. Bahn has contributed to functionally characterizing complex signaling pathways governing growth, differentiation, stress responses, and virulence of human fungal pathogens, including Candida albicans and Cryptococcus neoformans, through molecular and genetics approaches over several decades and understanding fungal pathogenesis mechanisms. He also made a significant contribution to the microbiology society by serving as editor for a number of journals, including mBio, Eukaryotic Cell, mSphere, PLoS ONE, Frontiers in Cellular and Infection Microbiology, and Journal of Microbiology, and as reviewer for many key papers published in the field of fungal genetics and biology. Dr. Bahn is a leader in Asian and Korean microbiology and mycology societies. He has served on the organizing committees of many international meetings hosted by the Microbiology Society of Korea (MSK), the Korean Society for Microbiology and Biotechnology (KMB), the Asian Mycological Congress (AMC), and the International Union of Microbiological Societies (IUMS) and thereby contributed to active academic interactions between Asian/Korean microbiologists and other foreign investigators. Due to his scientific contributions, Dr. Bahn received the Medytox Academic Achievement Award from the MSK, the Woojae Academic Award and Scientific Achievement Award from the KMB, the Excellent Research Achievement Award from Yonsei University, and many others. Currently, Dr. Bahn is a tenured professor at Dept. of Biotechnology, Yonsei University and a fellow of American Academy of Microbiology (AAM).
---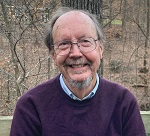 Dr. Tom Petes receives Lifetime Achievement Award from Genetics Society of America
Tom Petes, PhD, will be presented with the GSA's Lifetime Achievement Award at the 2022 Yeast Genetics Meeting in Los Angeles. This award is given to a researcher who has made a lifetime of contributions to the field of yeast genetics and outstanding community service. Tom's work on genome replication and stability maintenance in yeast has made an important and sustained impact. He was previously named the 2013 recipient of the GSA's Thomas Hunt Morgan Medal for lifetime achievement in the field of genetics.
---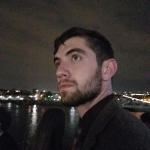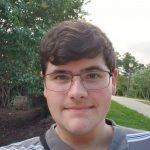 Jeff Bourgeois and Dan Snellings receive Chancellor's Award for Research Excellence (CARE) 
MGM graduate students Jeff Bourgeois, Jr. (Ko Lab) and Dan Snellings (Marchuk Lab) have been selected as recipients of the 2021-2022 Chancellor's Award for Research Excellence (CARE).
"I'm extremely shocked, grateful, and honored to have received the CARE award," says Jeff. "I didn't know that I had been nominated, never mind that I would be competitive for it. I'm incredibly thankful for Dennis Ko, as he's been a never-ending source of encouragement and inspiration over the past six years, and has molded me into the researcher I am today. I'm also indebted to the UPGG program and MGM department for the incredible support and helpful conversations I've benefited from during my time at Duke."
His mentor Dennis Ko reflects, "Jeff has had an impact on so many projects during his time in my lab. From his relentless drive in pushing forward his own projects on Salmonella virulence to helping on so many other projects by doing experiments and training many students on various techniques to his great constructive feedback in lab meetings and on manuscripts and grants. My lab just wouldn't be what it has become without him, and I look forward to seeing what scientific challenges he tackles in the years ahead."
Dan Snellings responds, "I am honored to be chosen for the Chancellor's Award for Research Excellence. I have been very fortunate throughout my training to have the support of my advisor Douglas Marchuk and the MGM community which has been an amazing source of mentorship and scientific collaboration."
"Dan is an outstanding graduate student who has made important contributions to our understanding of vascular malformations," notes his mentor Doug Marchuk. "He is a team player who is well respected by all of the lab members of our various program project grants. He also exemplifies great lab citizenship. He lends a hand with computational tasks for everyone in our lab and many other graduate students in our department. He is truly deserving of this award."
---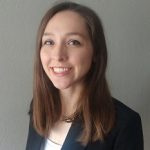 Elizabeth Hughes receives Damon Runyon Fellowship Award
Elizabeth Hughes, PhD, with sponsor Raphael Validivia, PhD, has been named a Robert Black Fellow by the Damon Runyon Cancer Research Foundation for her project titled "Mechanisms of microbial modulation of cancer immunotherapy". Immune checkpoint inhibitors, a type of cancer treatment that helps immune cells identify and kill tumor cells, have been a major breakthrough in the treatment of many cancer types. Unfortunately, not all patients respond to this immunotherapy. Dr Hughes is studying how gut microbes improve response to immune checkpoint inhibitors. The bacterium Akkermansia muciniphila lives in the gastrointestinal tract and has been shown to improve response to immune checkpoint inhibitors via poorly understood mechanisms. Dr Hughes aims to discover how A. muciniphila improves response to cancer immunotherapies and to design microbe-based therapeutic strategies that will further enhance cancer immunotherapy responses. Dr Hughes received her PhD from UT Southwestern Medical Center and her BS from Baylor University. To read more about the Foundation's newest cohort of Damon Runyon Fellows, click here.
---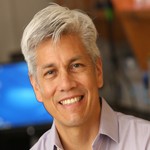 Check out the latest edition of Duke Today
Raphael Valdivia, PhD professor of molecular genetics and microbiology at Duke, explores how tiny microbes found in the body—too small to see without a microscope—can be wielded to fight disease and to influence better health outcomes for all. To learn more, click here.
---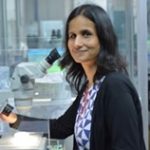 Varsha Singh awarded Wellcome Trust Senior Fellowship
Varsha Singh, PhD, Associate Professor, Department of Molecular Reproduction, Development and Genetics at the Indian Institute of Science and alumnus of the Alejandro Aballay lab in MGM, was awarded a Wellcome Trust-DBT India Alliance Senior Fellowship for the study titled, "Microbe-derived olfactory signals as regulators of lipid metabolism, innate immunity and longevity in Caenorhabditis elegans". To read more about this fellowship, click here. More about new Wellcome Fellows at IISc can be found here.
---

Check out the article, "How a rare Brain Mutation Spread Across America." Learn more about the tissues that ended up in the lab of Douglas Marchuk, PhD.  To read the online article, click here.
---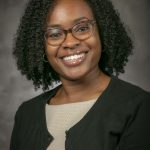 Briana Davis awarded for her role in establishing the new SCRIPT program
MGM graduate student Briana Davis has received two awards for her leadership in developing and implementing a new professional development program called Science Career Investigation and Professionalism Training (SCRIPT) between Duke and North Carolina Central University (NCCU), where Briana earned her bachelor's in biology. The SCRIPT program, which was held in summer 2021, aimed to provide more mentorship and exposure to scientific careers for undergraduates at NCCU. It provided four major training workshops led by NCCU and Duke faculty, panels featuring guests from different STEM career paths, and a networking session with the panelists. For those efforts, Briana received the Samuel DuBois Cook Society's Graduate Student Award and the Duke Microbiome Center's Diversity Matters Award.
---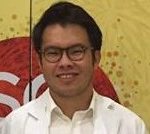 Tan awarded an American Heart Association Predoctoral Fellowship
Chin Yee Tan, a graduate student in Neil Surana's lab, has been awarded an American Heart Association Predoctoral Fellowship. This award will support Chin Yee's Ph.D. research as he studies how Clostridium immunis, a commensal bacterial species, suppresses fat gain via altering systemic immunometabolism.
---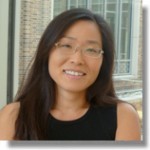 So Young Kim, PhD, has been named director of the Microbiome Core Facility. We are pleased to announce that So Young Kim, PhD, has been named director of the Microbiome Core Facility, effective January 8, 2022.
Dr. Kim is a research professor in the Department of Molecular Genetics and Microbiology and has been on the School of Medicine faculty since 2010. She also serves as the facility director of the Functional Genomics core facility, which she will continue to lead. Dr. Kim's expertise in providing start-to-finish project support to Duke researchers will ensure a seamless leadership transition to the Microbiome Core Facility, including consultations and planning services