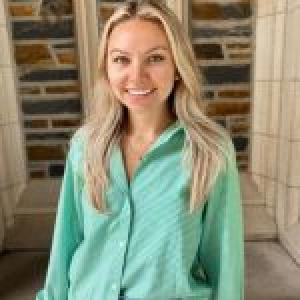 Research Technician
Contact Information:
Research Interests:
As a member of Dr. Coyne's lab, I assist in researching the pathogenesis and replication of echoviruses primarily in the gastrointestinal epithelium.
Personal Interests:
Spin classes at The Sweat Lab, dance, hiking, and reading
Publications:
Wells AI, Grimes KA, Kim K, Branche E, Bakkenist CJ, DePas WH, Shresta S, Coyne CB. Human FcRn expression and Type I Interferon signaling control Echovirus 11 pathogenesis in mice. PLoS Pathog. 2021 Jan 29;17(1):e1009252. doi: 10.1371/journal.ppat.1009252. PMID: 33513208; PMCID: PMC7875378.