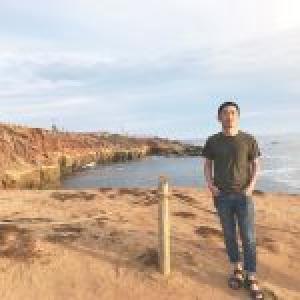 Postdoctoral Fellow
Contact Information:
Research Interests:
Healthy and patient tissue-derived organoids derivation for viruses infection and disease modeling; innate immune response at GI and placenta barriers under viruses infection.
Personal Interests:
reading, badminton, hiking, cycling, soccer, grilling
Publication List:
Liheng Yang, Zhenxing Gao, Lipeng Hu, Guiru Wu, Xiaowen Yang, Lihua Zhang, Ying Zhu, Boon-Seng Wong, Wei Xin, Man-Sun Sy, Chaoyang Li (2016) Glycosylphosphatidylinositol Anchor Modification Machinery Deficiency Is Responsible for the Formation of Pro-Prion Protein (PrP) BxPC-3 Cells and Increases Cancer Cell Motility. J. Biol. Chem. 291: 3905-3917.
Yang, L., Zhang, Y., Hu, L., Zhu, Y., Sy, M. S., and Li, C. (2014) A panel of monoclonal antibodies against the prion protein proves that there is no prion protein in human pancreatic ductal epithelial cells. Virologica Sinica 29, 228-236.
Liheng Yang, Christina Megli, Carolyn B. Coyne. Innate immune signaling in trophoblast and decidua organoids defines differential antiviral defenses at the maternal-fetal interface (2021). In submission.
Leibowitz, B.J., Yang, L., Wei, L., Buchanan, M.E., Rachid, M., Parise, R.A., Beumer, J.H., Eiseman, J.L., Schoen, R.E., Zhang, L. and Yu, J. (2018) Targeting p53-dependent stem cell loss for intestinal chemoprotection. Science Translational Medicine 10(427): eaam7610.
Dongshi Chen, Jingshan Tong, Liheng Yang, Liang Wei, Donna B Stolz, Jian Yu, Jianke Zhang, Lin Zhang (2018) PUMA amplifies necroptosis signaling by activating cytosolic DNA sensors. Proceedings of the National Academy of Sciences. 115:3930-3935.
Zhenxing Gao, Huixia Zhang, Fei Hu, Liheng Yang, Xiaowen Yang, Ying Zhu, Man-Sun Sy, and Chaoyang Li. (2016) Glycan-deficient PrP Stimulates VEGFR2 Signaling via Glycosaminoglycans. Cellular Signalling 28:652-662.