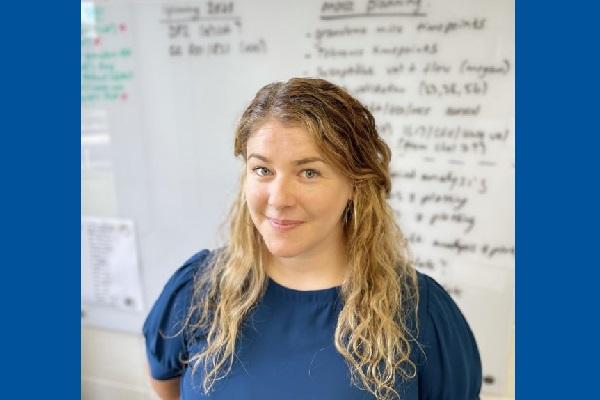 MGM's Clare Smith has been selected as the 2024 recipient of the Mary Lyon Award. The International Mammalian Genome Society (IMGS) annually awards this for early to mid-career female geneticists in honor of Dr. Mary Frances Lyon, who was a founding member of the IMGS and a remarkable scientist and mentor within the Mammalian Genetics field.
Dr. Smith is a geneticist who combines mammalian and bacterial whole-genome approaches to understand the pathogenesis of infectious disease.
As a graduate student in Australia, Dr. Smith identified a host red blood cell variant that conferred resistance to malaria. She did her postdoctoral fellowship at UMass Chan Medical School in Massachusetts, where she conducted the first M. tuberculosis infection in the Collaborative Cross, a new panel of genetically diverse mice. Here, she identified the host variants underlying tuberculosis disease and combined host and bacterial genetics to create a new mapping framework known as "host-interacting-with-pathogen QTL mapping" (or hipQTL).
At Duke, the Smith Lab is now pursuing the host and bacterial mechanisms underlying diverse tuberculosis disease states.
Dr. Smith will give the Mary Lyon Lecture at The Allied Genetics Conference (TAGC) in Washington, DC, in March 2024.
Click here to read more.