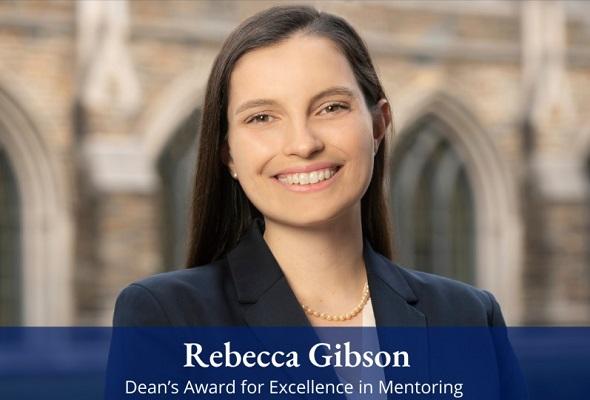 Rebecca Gibson, an MGM/MSTP graduate student in Dr. Priya Sunil Kishnani's lab, has received the 2023 Dean's Award for Excellence in Mentoring.
Gibson has been a leader in critical programs that provide scientific mentoring for underrepresented minorities in Durham. She first joined the Duke School of Medicine's BOOST program as a coach to underrepresented and financially disadvantaged students in the Durham Public Schools system.
Gibson also founded the BOOST Beyond program, which has extended BOOST to facilitate the success of BOOST mentees in achieving their post-high school goals, most notably in their applications to college. In BOOST's first year, 100% of mentees were accepted to college and many received impressive scholarships. The program has since expanded, with a current cohort of 17 mentees supported by 38 mentors.
Click here to read more about Rebecca Gibson, her thoughts on mentoring, and the Dean's Award.