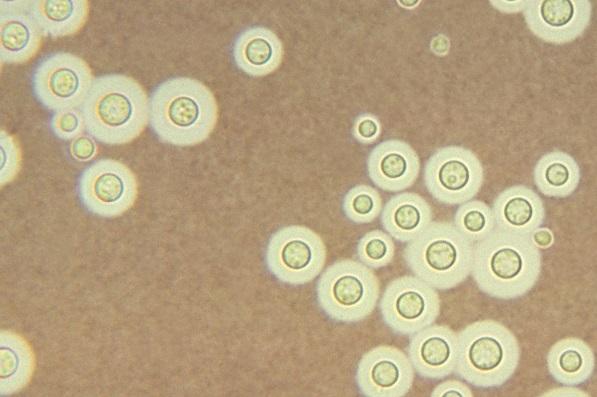 Pathogenic fungi (Candida, Aspergillus, Cryptococcus and others) are notorious killers of immune-compromised people. For the most part, healthy people have not had to worry about them, and the vast majority of the planet's potentially pathogenic fungi don't do well in the heat of our bodies.
But all that may be about to change.
A new study from MGM's Asiya Gusa, Joseph Heitman, Paul Magwene, and Sue Jinks-Robertson finds that raised temperatures cause a pathogenic fungus known as Cryptococcus deneoformans to turn its adaptative responses into overdrive. This increases its number of genetic changes, some of which might presumably lead to higher heat resistance, and others perhaps toward greater disease-causing potential.
The findings have been published in Proceedings of the National Academy of Sciences.
Click here to read the Duke Today article on the study.