News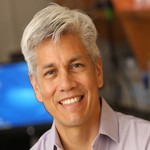 Valdivia to serve as interim chair of Immunology
Effective August 1, 2022, Raphael Valdivia, PhD, Nanaline H. Duke Distinguished Professor of Molecular Genetics and Microbiology and former Vice Dean for Basic Science for School of Medicine, will take on the role of interim chair of the Department of Immunology. In this role, Dr. Valdivia will form and chair a task force that will be charged with helping set a course for the future to ensure Duke's preeminence in immunology and its intersection with other scientific areas of study.
---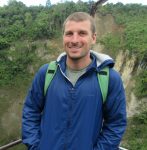 Lee Dolat wins JCS Prize
Lee Dolat (Valdivia lab) is the winner of the 2021 JCS Prize for his paper entitled "An endometrial organoid model of interactions between Chlamydia and epithelial and immune cells" (Dolat and Valdivia, 2021).
The prize of £1000 is awarded annually to the first author of the paper that is judged by the Editors to be the best eligible paper published in the Journal of Cell Science that year. To be considered for the prize, the first author must be a student or a postdoc of no more than five years standing. To learn more, click here.
---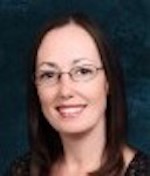 Mathews promoted to Chief Administrative Officer
Kris Mathews has been promoted by the School of Medicine from Senior Business Manager to Administrative Director, with a new working title: Chief Administrative Officer in the Department of Molecular Genetics and Microbiology. This is a richly deserved promotion in recognition of Kris' myriad contributions to the success of both MGM and the School of Medicine.
Kris arrived with nearly 20 years of previous research administration and financial management experience when she joined MGM and Duke in March of 2015. In her positions at Duke, she has served as Grants and Contracts Administrator and Financial Analyst II before assuming the Senior Business Manager position in January 2020. As Chief Administrative Officer of MGM, Kris will continue to provide overall administrative leadership for our highly productive department, including coordination of support for MGM faculty and labs, managing departmental finances and budgets, grant administration, space and facilities planning, and policy interpretation. Kris oversees 13 MGM administrative team members, and together they support our MGM community and mission of outstanding research, training, and education. We are deeply indebted to Kris for her administrative leadership, acumen, and sage advice and vision, and to her team of their dedication and service that contribute to the success of the department at every level. Please join us in congratulating Kris on this richly deserved promotion and in thanking her for her dedication to excellence and success of the department.
---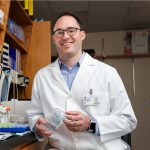 Heaton and Yan promoted to Associate Professor with tenure
Please join in congratulating Nick Heaton and Dong Yan, whose promotions to Associate Professor with tenure were recently approved by the Duke Board of Trustees. The promotions are richly deserved, and MGM is very fortunate to have Nick and Dong as colleagues. Yan joined the faculty of Duke Molecular Genetics & Microbiology in 2014, and Heaton joined in 2015.
The Yan lab's research focuses on understanding mechanisms underlying neuronal development, regeneration, and degeneration. They use a free-living tiny roundworm, called Caenorhabditis elegans, as a model. The defined cell lineage, completely mapped connectome and rapid life cycle of this organism greatly facilitate investigating nervous system at the subcellular resolution. Using cutting edge laser axotomy, live imaging, and genetic and genome editing approaches, they address questions related to neurons and glia in development and aging.
The Heaton lab is primarily interested in the study of respiratory RNA viruses. They have published work on viruses of the families: orthomyxoviridae, paramyxoviridae, and coronaviridae. In particular, the lab's current work is focused on the orthomyxovirus influenza A, as well as the coronavirus SARS-CoV-2, as these are the viruses that have caused, and remain capable of causing, global pandemics.
---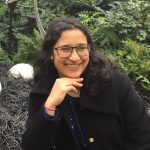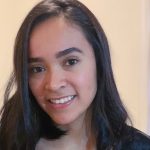 Aruna Menon and Jessica Portillo receive honorable mentions from NSF Graduate Research Fellowship Program
Aruna Menon (Tobin Lab) and Jessica Portillo were among only five students in the School of Medicine to receive honorable mentions for 2022 from the NSF GRFP. Launched in 1952, the NSF GRFP is the oldest graduate fellowship of its kind. It funds outstanding graduate students pursuing PhD or research master's degrees in NSF-supported Science, Technology, Math, and Engineering (STEM) disciplines. To read more about Duke SOM students and the NSF GRFP, click here.
---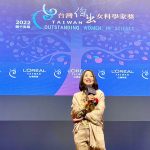 Ping Hsueh given Taiwan outstanding women in science award
Yen-Ping ("Ping") Hsueh, PhD, has received a Taiwan outstanding women in science award (young scientist category). She writes that winning the award was a humbling experience and she will continue to try her best to inspire the next generation of young students in her native Taiwan. Ping conducted her graduate work on the genetics and evolution of the sexual cycle and the mating-type locus of the human fungal pathogen Cryptococcus neoformans under the supervision of Dr. Joseph Heitman. She currently heads her own research group at IMB at Taiwan's Academia Sinica.
---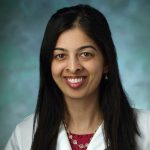 Inas Aboobakar completing glaucoma research fellowship at Mass Eye and Ear
Inas Aboobakar, MD, recently sent the following update: "I was fortunate to work in Joe Heitman's lab from 2008-2011 while I was an undergraduate student at Duke University. This was my first time working in a lab and I could not have asked for a better mentored research experience with Joe and Lukasz Kozubowski, who is now on faculty at Clemson. Together we published two manuscripts and I also had the opportunity to present the findings of my project at the American Society of Microbiology annual meeting. I stayed at Duke for medical school and pursued ophthalmology research at the Duke Eye Center, which was supported in part through the Duke MGM department's Student Research Fellowship. I subsequently completed ophthalmology residency at the Johns Hopkins Wilmer Eye Institute and a glaucoma fellowship at Harvard/Mass Eye and Ear. Currently I am completing a glaucoma research fellowship at Mass Eye and Ear and plan to apply for an NIH K08 Clinician-Scientist Development Award.
I am incredibly grateful to the Duke MGM Department and Joe for supporting the research endeavors of undergraduates and medical students, which instilled in me a passion for a clinician-scientist career path and provided an excellent foundation for every subsequent research opportunity I have pursued."
For past news articles please click here.