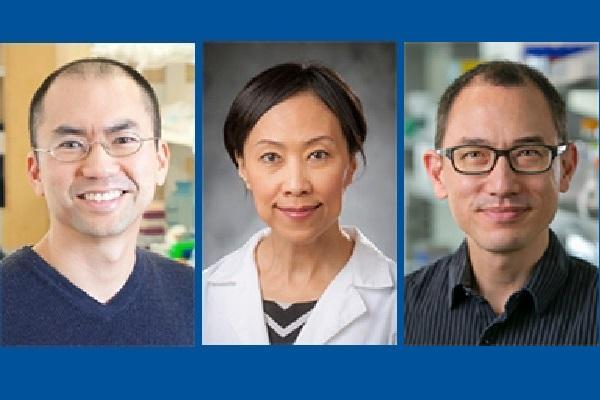 MGM faculty Dennis Ko, Thuy Le, and Edward Miao are among the 100 researchers recently elected to the American Society for Clinical Investigation (ASCI), one of the oldest and most esteemed nonprofit honor societies of physician-scientists.
ASCI was founded in 1908. Membership is by election only, and only researchers 50 years of age and younger are eligible for nomination. Therefore, membership in the ASCI is a recognition of a researcher's significant contributions, at a relatively young age, to the understanding of human disease. The Society has over 3,000 members, many of whom are leaders in academic medicine and industry. 
New members will be officially inducted into the Society at the ASCI Dinner and New Member Induction Ceremony on April 21 in Chicago.
Click here to learn more about the five Duke School of Medicine faculty elected to ASCI.