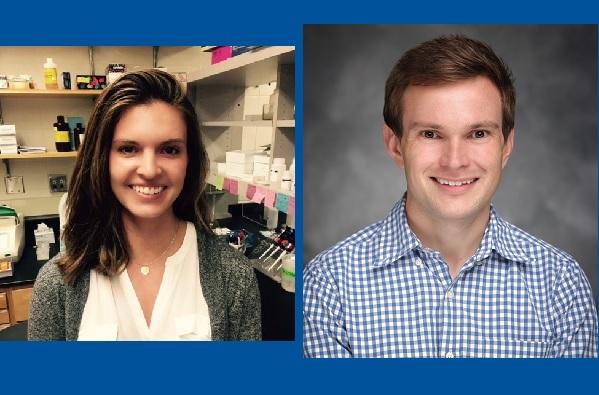 Two of Dr Andrew Alspaugh's trainees have been named fall/winter (Medical Mycological Society of the Americas) MMSA travel award recipients.
Alum Hannah Brown, who is now in Jay Vyas' lab at MGH/Harvard Medical School, received the LaJean Chaffin postdoctoral travel award to attend the Gordon Research Conference: Immunology of Fungal Infections, in Galveston TX, in January 2023.
Marnus du Plooy was given an IMMY sponsored graduate student travel award to attend the 11th International Conference on Cryptococcus and Cryptococcosis in Kampala, Uganda, in January 2023.