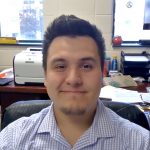 Albanese, Vincent
Staff Specialist
919-684-3290
vincent.albanese@duke.edu
Vincent provides administrative support for  Dr. Douglas Marchuk and manages post award financial administration for Drs. Fred Dietrich, Beth Sullivan and Dong Yan.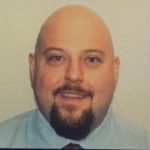 Beausoleil, Kyle
Financial Analyst II
919-684-3404
kyle.beausoleil@duke.edu



Kyle administers departmental funding and supports the business manager with departmental matters, reports, analysis and approvals. He also manages the Functional Genomics core facility with Dr. So Young Kim and the Duke Microbiome core facility with Holly Dressman. He also provides post-award grant administration support to Dr. Lawrence David. Kyle is the Lead Research Administrator on the MGM Research Quality Team.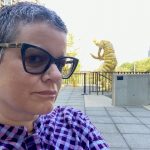 Bennett, Valerie 
Grants and Contracts Administrator 
919-681-4955
valerie.bennett2@duke.edu



Valerie provides post-award administration support for Drs. Ashley Chi, Stacy Horner, Hiro Matsunami, John Rawls, Matthew Scaglione, Debby Silver, Clare Smith, David Tobin and Raphael Valdivia.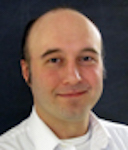 Burkhalter, Eric
Grants and Contracts Administrator
919-668-3600
eric.burkhalter@duke.edu



Eric provides pre-award support in submission of all funding proposals for all MGM faculty. He also serves as the departmental SPOC reviewing and certifying all Other Support documents.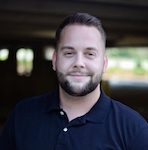 Fields, Timothy
Graduate Program Coordinator
919-684-4008
timothy.fields2@duke.edu


 
Timothy supports the Director of Graduate Studies. In this capacity he coordinates with the graduate school regarding all MGM graduate student activities including recruitment, rotations, lab affiliation, course selection, evaluations and posting of grades. He is also plans the recruitment weekend for 
potential graduate students. Timothy also maintains the MGM department website.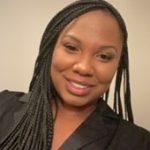 Foster, Shirley
Research Administration Specialist
919-684-3270
shirley.foster@duke.edu


 
Shirley provides post-award administration support for Drs. Jörn Coers, Carolyn Coyne, Dennis Ko, Craig Lowe, Douglas Marchuk and John McCusker.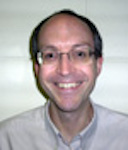 Howard, Jason
Human Resources Departmental Director
919-668-3003
jason.howard@duke.edu




Jason is responsible for the day-to-day management of personnel activities for the department. He also assists foreign students, faculty, and staff in complying with governmental regulations related to maintaining proper visa status.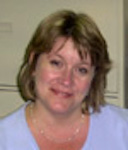 Kennett, Annette
Staff Specialist
919-613-8636
annette.kennett@duke.edu


 
Annette provides corporate card, expense report and purchasing support for Drs. Stacy Horner, Dennis Ko, So Young Kim, Jack Keene, and Jörn Coers. She also manages submission of corporate charges for multiple faculty members as well as reservations for MGM conference rooms (0010, 0040 CARL and 415 Jones) and coordinating the Thursday seminar series, the departmental annual retreat, departmental softball game and the MGM holiday party.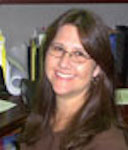 Krupa, Christine
Administrative Coordinator
919-684-3031
christine.krupa@duke.edu


Christy provides administrative support for Drs. Bryan Cullen, Nicholas Heaton and Micah Luftig. She is responsible for pre-award and post-award grants management for all their grants and discretionary funds. She is the administrative coordinator and financial manager for the two T32 training grants centered in MGM, the Viral Oncology Training Grant (VOTG) and the Molecular Mycology and Pathogenesis Training Program (MMPTP). She is also the administrative coordinator for the Duke Center for Virology.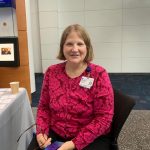 Massard, Pat
Staff Assistant
919-660-6249
patricia.massard@duke.edu




Pat serves as the Buy@Duke and A/P liaison for MGM and manages the departmental newsletter. She also assists with the departmental retreat, softball game/field day and any departmental holiday events. Pat provides corporate card, expense report and purchasing support to Drs. Lawrence David, Sue Jinks-Robertson, Craig Lowe, Tom Petes, Debby Silver, Clare Smith, Beth Sullivan, David Tobin and Dong Yan.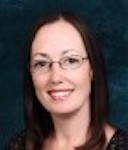 Mathews, Cynthia (Kris)
Senior Department Business Manager 
919-613-3263
kris.mathews@duke.edu


 
Kris oversees MGM's administrative and grants management team and manages the department's budget, finances, space and facilities planning. She is also responsible for coordinating support for MGM's faculty, analyzing MGM's programs to assess and address needs liaising with administration, faculty and other departments and organizations. Kris also manages the post-award financials for Drs. Sue Jinks-Robertson, Dr. Keene and Tom Petes.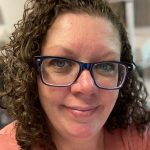 Palmer, Melissa
Administrative Coordinator
919-684-2814
melissa.palmer@duke.edu


 
Melissa provides administrative support for Joseph Heitman, both in his capacity as MGM Chair and faculty member. Melissa manages all pre-award and post-award aspects of Dr. Heitman's financial resources, monitoring and reconciling expenditures and preparing monthly financial reports including financial projections. In addition, she coordinates the appointment, promotion, and tenure (APT) process for all faculty, preparing APT dossiers in preparation for School of Medicine review.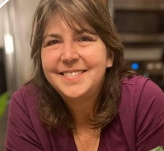 Wicker, Cynthia
Administrative Assistant
919-660-6249
cynthia.wickler@duke.edu
 
Cindy provides pre-award support for Dr. John Rawls and other faculty in MGM and updates all Other Supports. She is the departmental contact for subawards and contract execution. Cindy also provides administrative support for Dr. John Rawls and the Duke Microbiome Center (DMC) and maintains the DMC and Duke Zebrafish Community websites.
LABORATORY STAFF

Alston, Lisa
Lab Assistant
919-684-4485 
lisa.alstonlatta@duke.edu
Lisa is a lab assistant and provides glasswashing and waste disposal services for many of the MGM laboratories.
Chapman, Sharon
Senior Lab Assistant
919-613-8633
sharon.chapman@duke.edu
Sharon is a lab assistant and provides glasswashing and waste disposal services for many of the MGM laboratories.
MGM Admin team 2019 Holiday Luncheon